Easy Tips For a Greener Holiday Season
During the holiday season, between Thanksgiving and New Year's day, the amount of waste we generate increases by a whopping 25%. That equates to an extra million tons each week in the form of food waste, shopping bags, bows, ribbons, packaging, and wrapping paper, to name a few. In addition, our energy consumption and carbon footprint go up by 30% and 5.5%, respectively. Our decorations alone use up a staggering 6.63 billion kilowatt-hours. Fortunately, being more mindful of sustainable consumption and making a few tweaks to our regular activities can keep our wallets and the planet greener, along with helping us focus more on what the holiday spirit is all about: caring and celebrating. So here are a few easy and fun ideas to green our holidays. 
DIY Decor – Use cranberries, popcorn, dried fruits, seeds, nuts, holly, and outdoor greens. String them up, use them as centerpieces, make birdseed ornaments, and when they're no longer needed, hang them outside to help the birds get through winter. It will be an excellent opportunity to point out a variety of native birds to our little ones.
Get creative with wrapping – Consider reusing old wrappers, newspapers, maps, magazines, comics, sheet music, bags, boxes, scarves, kraft paper, kids' artwork, baskets, mason jars, or something else sustainable that pops into your creative mind! Decorate the wrapping with natural items like pinecones, evergreen sprigs, dried leaves, cinnamon sticks, and twine.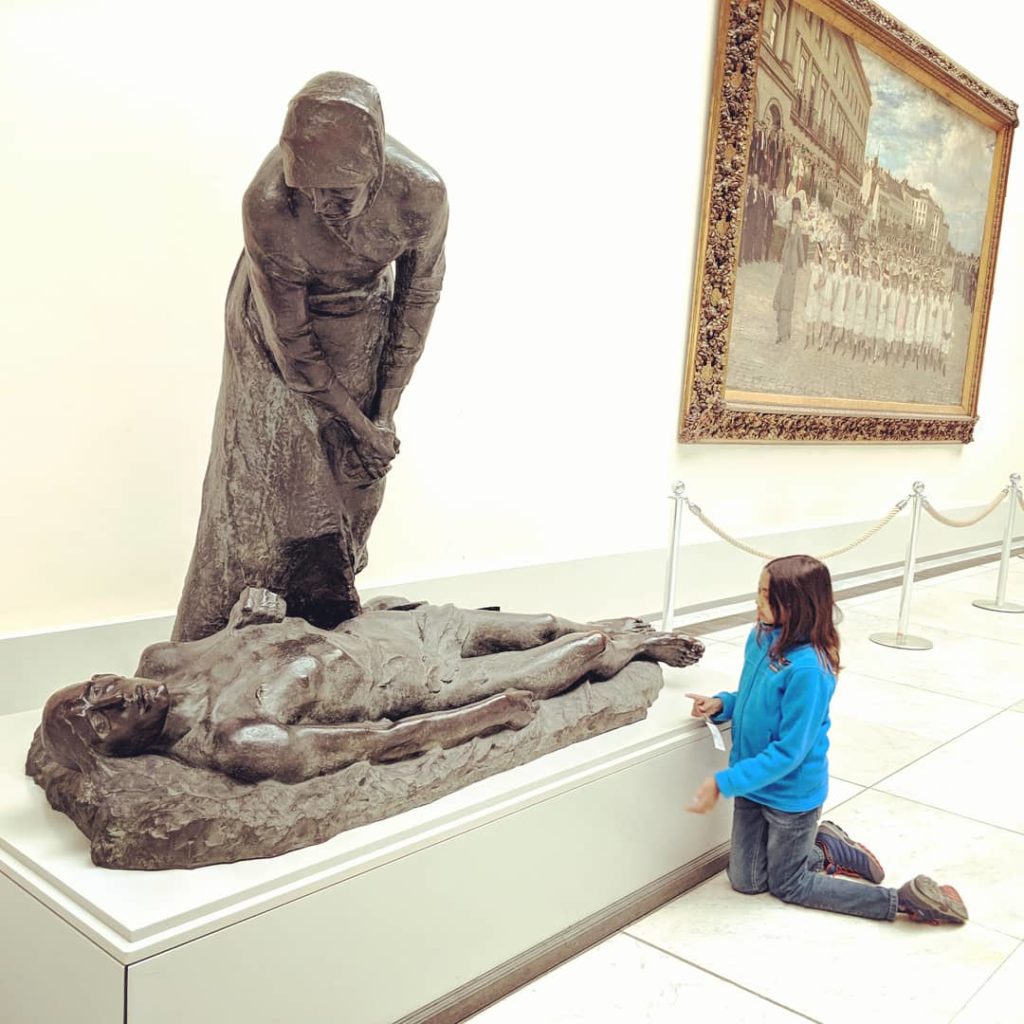 Reimagine giving – Less is more, so avoid gifts that are destined for the landfill. Instead, give one of the following.

Pre-loved gifts with a story – hand-me-downs, heirlooms, or treasures from a yard sale or flea market. 
Homemade gifts – food, knitted items, crochet items, soaps, or candles. 
Experiential gifts – tickets to a concert, game, theater, museum membership, lessons, donate to a charitable organization on someone's behalf and give invaluable gifts like your time and talent. 
Gifts for sustainable living – reusable water bottles, metal straws, and kitchen compost bins.
Ultimately, give gifts that keep on giving to the world and everyone in it!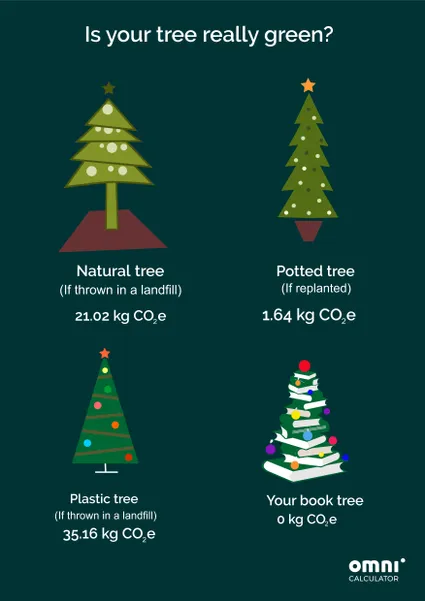 Living Tree – If you're in the market to buy a new tree, here are a few options to consider and a handy Christmas Tree Footprint Calculator.

Buy or rent a potted tree and after the holidays, find a home for it in your yard, a friend's yard, or the park. 
Buy a slow-growing tree, like Norfolk Pine, which can stay indoors for many years.
Decorate a tree in your yard instead of buying a tree. 
Treecycle or upcycle creatively, if you decide to go the traditional way – birdhouse, jewelry box, garden decoration, mulch, needles for potpourris, and aromatic sachets, donate to a park for trail maintenance or donate to a sanctuary for goats to munch on.
LED and Solar-powered lights – LED lights are safer, sturdier, last 25% longer, and consume 80-90% less energy than incandescent lights. Some are solar-powered as well! When the lights are not in use, unplug or plug into a power strip to cut off power with the on/off switch or use a timer to regulate usage to reduce energy consumption and cost further. Read more about Phantom Energy. Don't forget to recycle your old incandescent lights.
Green your plate – Think outside the box and make a few new traditions!

Add more plants to your plate – roast to perfection a whole cauliflower head, add oat milk and oat milk butter to mashed potatoes, make mushroom gravy with vegetable broth, add winter squash and pulses like bean, peas & lentils to the menu. Cooking with plant-based foods is not only delicious but is also healthier for us and the planet. A recent paper published in the journal Science reveals the urgent need to focus on food system emissions to meet global climate targets and keep our planet cool and happy. 
Share leftovers with guests to take home.  
Save leftovers for a future meal. 
Donate unwanted things that may be useful to others. 
Avoid single-use as much as possible.  
Compost food waste. 
Recycle.
Send ecards or cards made with recycled material.
Repair and reuse ornaments and decorations rather than replace them with new ones. Store things that can be reused for future holidays.
Participate in carbon offsetting programs to balance your carbon footprint.
Finally, remember to be kind to yourself and enjoy the holiday cheers!
Happy Holidays and warm wishes for 2022!
---
---