Bitter Gourd Kichadi | Pavakka Kichadi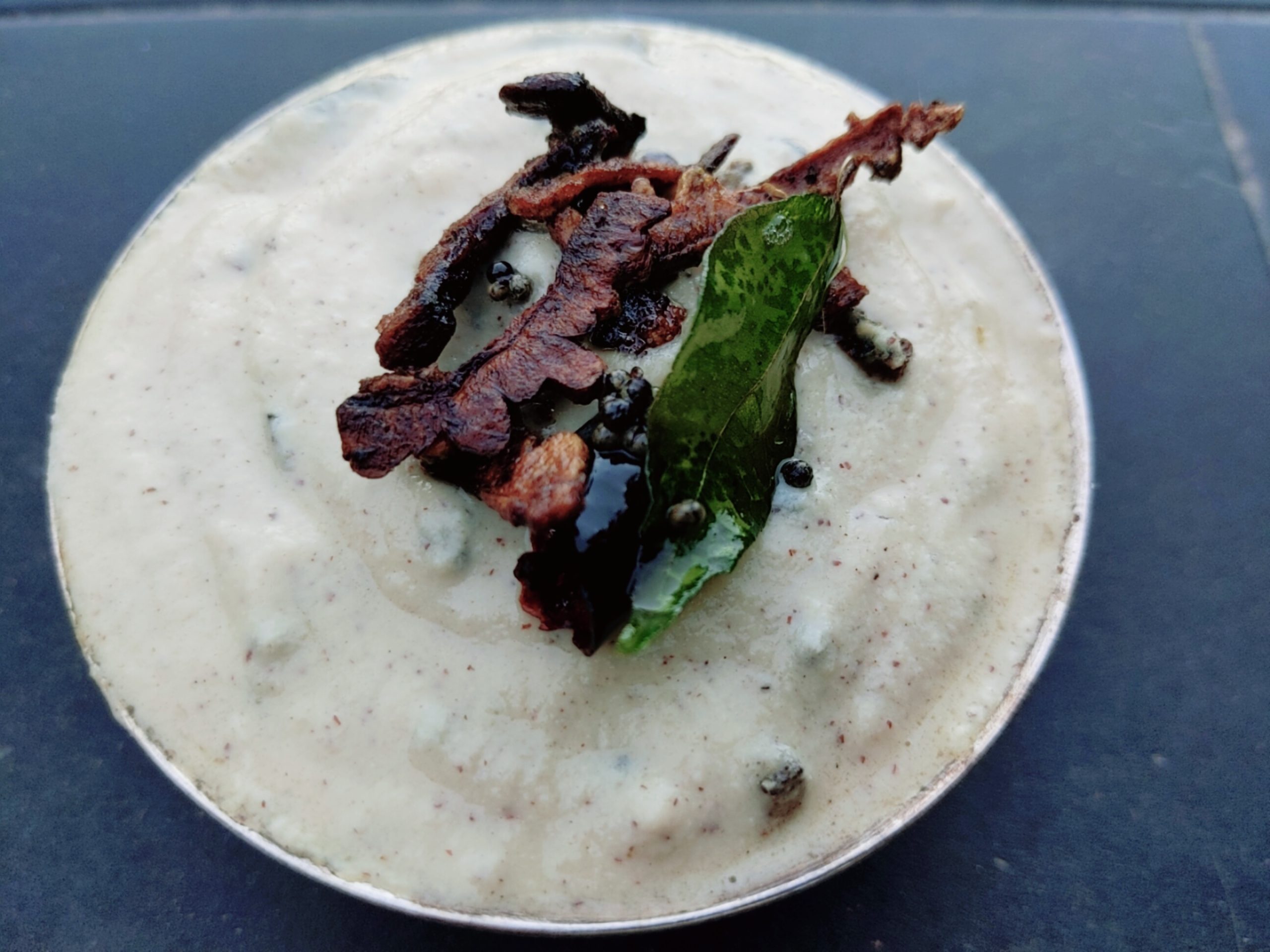 This might not be the tastiest vegetable you can get your hands on but it can be pretty sweet for your health! They are very low in calories and are rich sources of phytonutrients, dietary fiber, minerals, vitamins, and anti-oxidants. They notably contain polypeptide-P and Charantin that are known to lower blood sugar levels.
Traditionally kichadis are made with yogurt or curd but it's easy to swap out the dairy yogurt with your favorite homemade or store-bought non-dairy yogurt, like soy, cashew, almond, or peanut.
In this recipe, I am using silken tofu because it is something that I have on hand all the time and I also love the thick creamy consistency blended tofu brings to the kichadi. 
Fun fact, did you know that the mustard plant comes from the same family as broccoli and Brussels sprouts?!  They're very rich in phytonutrients, minerals, vitamins, and anti-oxidants.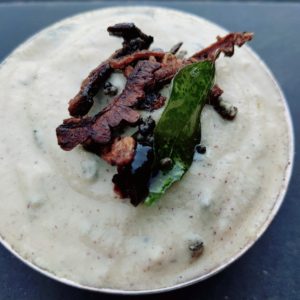 Bitter Gourd Kichadi | Pavakka Kichadi
Fried thinly sliced bitter gourd smothered in a creamy coconut and silken tofu gravy seasoned with ground mustard seeds. A vegan version of a classic sadhya dish. 
Ingredients
1

bitter gourd

1

green chili

slit

salt to taste
Coconut Mixture
1/2

cup

grated coconut

fresh or frozen

1/2

box (12.3 oz)

soft silken tofu  

regular tofu will also work

1-2

tbsp

lemon or lime juice 

juice from approximately 1/2 of a lime or lemon

1/2

tsp

mustard seeds

1

green chili

1/4

cup

water
Tempering
1/2

tsp

mustard seeds

1

dried whole red chili

1

sprig

curry leaves

1

tbsp

unrefined coconut oil
Instructions
Half or quarter the bitter gourd lengthwise. Deseed and thinly slice them. Young bitter gourds are less bitter than the mature ones. You can soak them in salted water for about 10 minutes after you slice them to reduce the bitterness. I usually skip this step.

Heat coconut oil and add the sliced okra, green chili, and salt. Stir fry until they are crispy.

Add all the coconut mixture ingredients to a blender.

This is the kind of silken tofu I usually use. Since it's shelf-stable it's convenient to keep a few in the pantry.

Add the coconut tofu paste to a pan and cook for a minute or two. Turn off the heat now.

Mix in the fried bitter gourd into the coconut tofu paste.

Heat coconut oil in a pan, when it's hot add mustard seeds, whole red chili, and curry leaves. When you put the curry leaves in be prepared for a lot of spluttering. You can put a lid on right afterward for a few seconds to prevent all the mustard seeds from popping out and to protect yourself from splattering oil.

Pour tempered oil over the bitter gourd mixture and mix it in.
---
---