Long Beans Stir Fry | Achinga Payar Mezhukkupuratti
Mezhukkupuratti literally means coated with oil in Malayalam. The idea is to slow cook various vegetables in tempered oil such that it gets a liberal coating of the infused oil.
Long beans are one of my most favorite mezhukkupurattis, along with okra, potato, elephant yam, and plantain. Gosh now that I think of it, I don't think there is a mezhukkupuratti I don't like! Apart from the fact that I love long beans, it's also a very common dish for sadhyas. 
They are closely related to black-eyed peas. Unlike with green beans, when you stir fry these their flavor intensifies and their texture remains tight and juicy. They don't do well with steam or boiling though, they get bland and waterlogged so don't add any water when you're cooking them. 
On a side note, if you love gardening you should definitely consider adding them to your garden because they are delicious and super easy to grow! The only flip side is that you'll need to harvest them daily, but I think that's a good problem to have!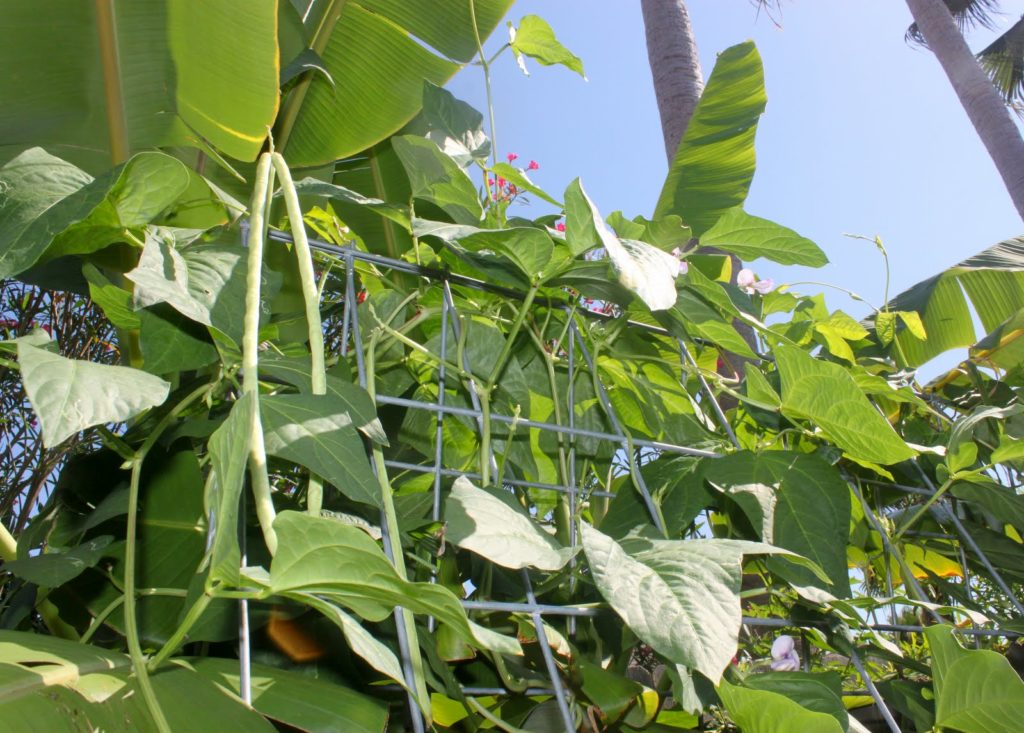 Long Beans Stir Fry | Achinga Payar Mezhukkupuratti
Tender long beans slow-cooked in aromatic tempered coconut oil.
Ingredients
15-20

long beans

1/4

tsp

turmeric

1/4

tsp

red chili powder; cayenne

1

green chili

salt to taste
Tempering
1/2

tsp

mustard seeds

1

dried red chili

1

sprig

curry leaves

2-3

tbsp

unrefined coconut oil
Instructions
Choose thin young beans without bulges; avoid yellow matured beans they will be too fibrous. Cut them into 2 inch pieces.

Heat coconut oil in a pan, when it's hot add mustard seeds, whole red chili, and curry leaves. When you put the curry leaves in be prepared for a lot of spluttering. You can put a lid on right afterward for a few seconds to prevent all the mustard seeds from popping out and to protect yourself from splattering oil. You can add some sliced shallots or onions and crushed garlic at this point if you like but it's not necessary at all as the beans will be quite flavorful as it is.

Set heat to low and stir in the cut beans.

Mix in turmeric, red chili powder, green chili, and salt.

Cook on low with the lid on stirring occasionally to make sure it doesn't stick to the bottom.

When it's almost done cooking, take the lid off and stir fry until the beans are fully done. Enjoy!
---
---