Carrot Pickles (Kaduku Carrot Achar)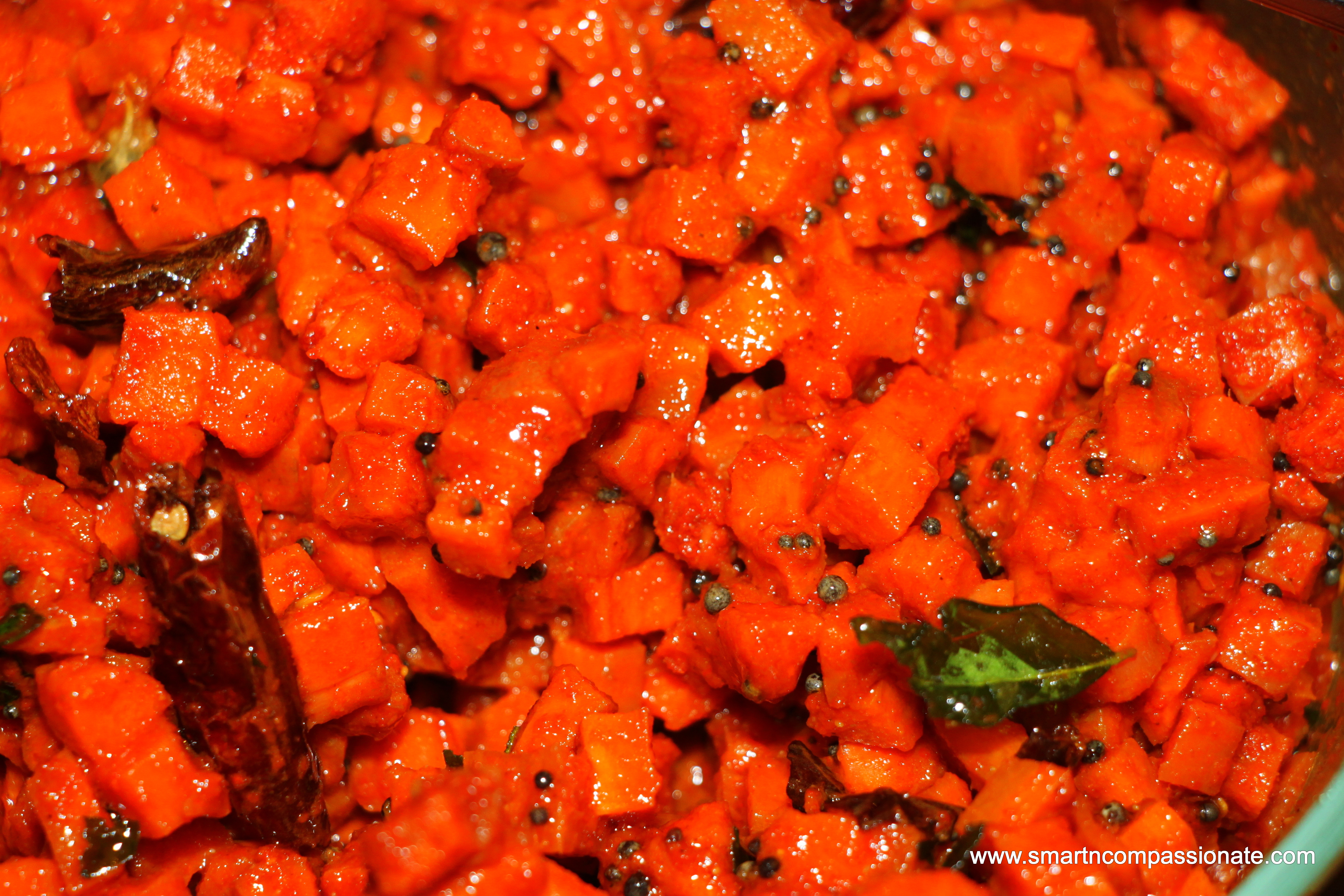 This pickle is inspired by the traditional mango pickle from Kerala. It's not always easy for us to find unripe organic mangoes through out the year so we began experimenting with different fruits and vegetables, and clearly carrots were the winner.
Ingredients
1 cup carrots, diced
1 tbsp chilly powder
½ tsp fenugreek, dry roasted and powdered
¼ tsp asafoetida/hing
1 tbsp vinegar
Salt to taste
1 tbsp sesame oil
1/2 tsp mustard seeds
1 dry red chilies
10 Curry leaves
Directions
Dice carrots.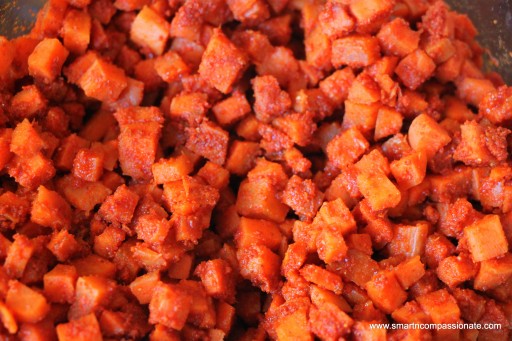 Mix carrots with chilly powder, fenugreek powder, vinegar and salt in a bowl. Let it sit for about 5-6 hours.
In a pan heat sesame oil and add mustard seeds followed by dry red chilies,curry leaves and hing.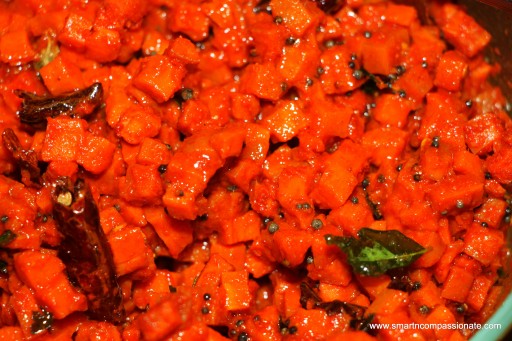 Pour this tadka over the marinating carrots that's been kept aside and mix well. Let it cool down and store in an airtight container. Refrigerate for a longer shelf life.
---
---