Kerala Chickenless Fry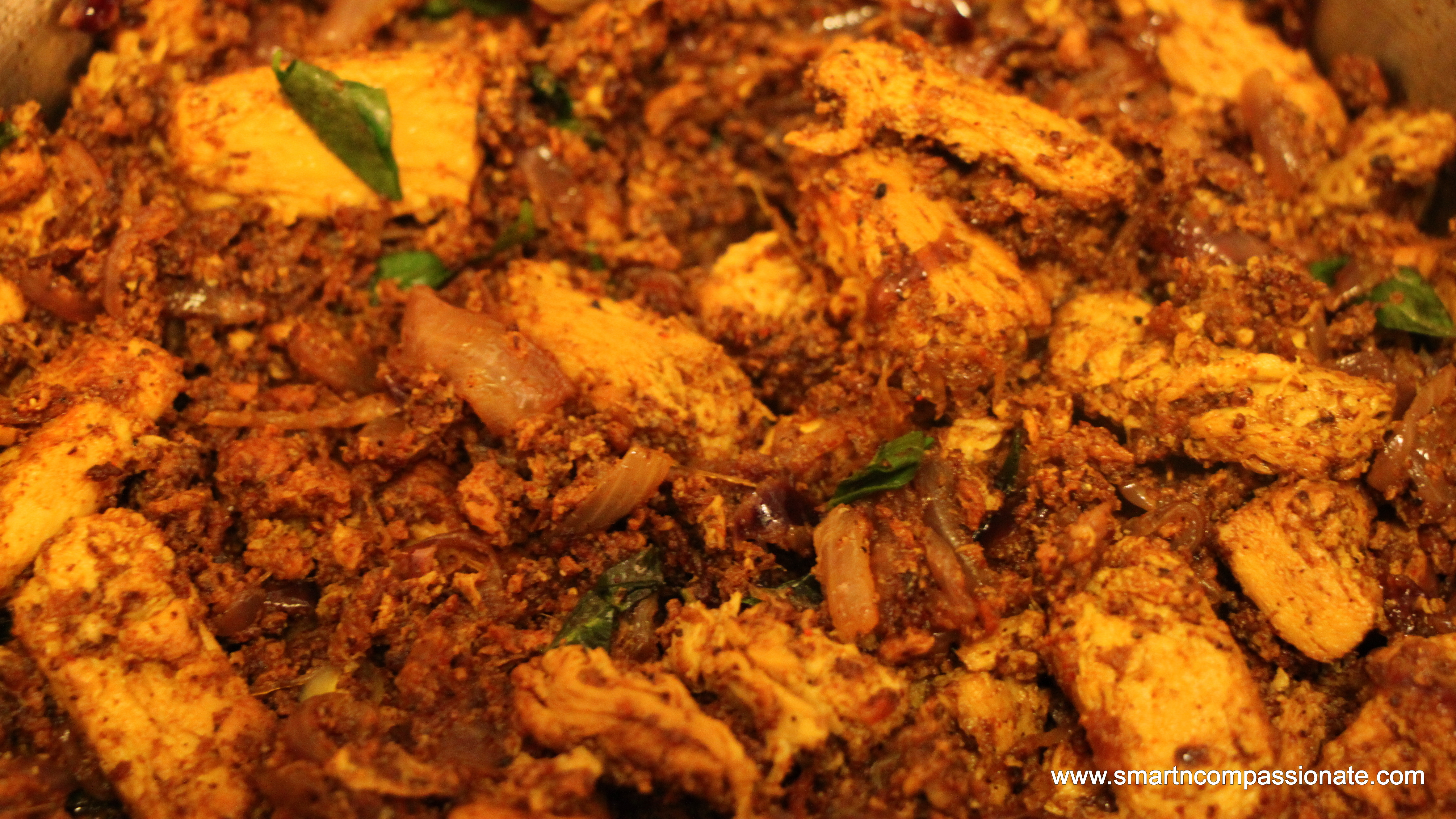 Here is another veganized version of a popular non-vegetarian dish from Kerala. You can use any of the chicken substitutes available at the store, soya chunks, tofu, temph or even a favorite vegetable.
Ingredients
1 red onion, sliced
1″ piece ginger, crushed
1 tbsp chili powder
2 tbsp coriander powder
3 cardamom
2 cloves
2 small sticks cinnamon
1/2 tsp black pepper powder
1/2 tsp turmeric
1 tbsp vinegar
2 springs curry leaves
Salt
1/4 cup coconut oil
2 tbsp cilantro to garnish
Directions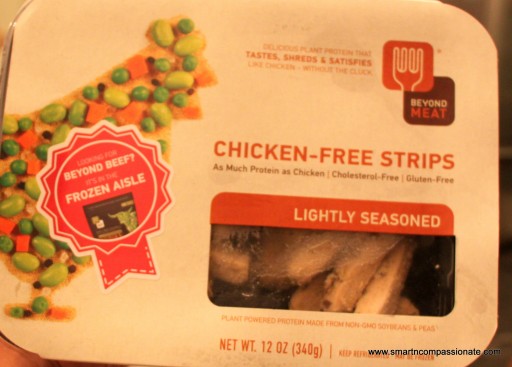 Cut substitutes to desired size and cook uncovered with chilly powder, coriander powder, turmeric, vinegar, crushed ginger, salt and enough water to cover all the pieces.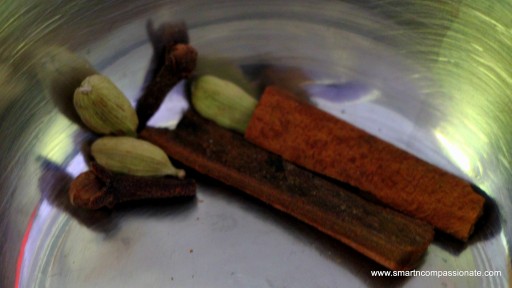 While it's cooking, powder cardamom, cloves and cinnamon and mix it in to the above mixture.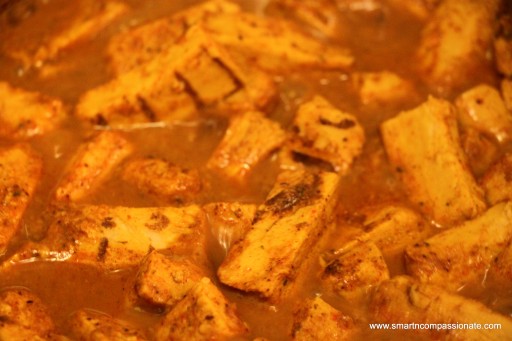 Remove from heat when the gravy is thick and the spices start sticking to the pieces.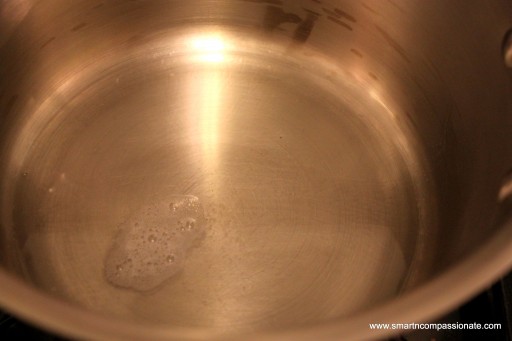 Add coconut oil to another pan.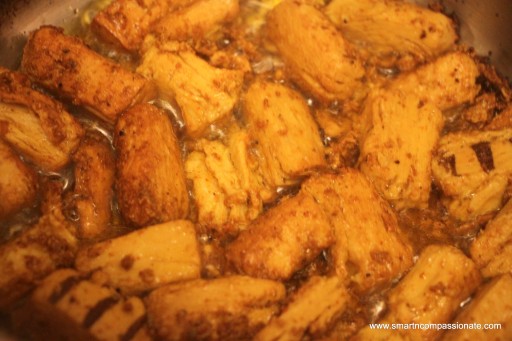 Shallow fry the cooked chickenless pieces and set aside. You can choose to saute instead of frying for a healthier alternative.
Once all the pieces have been removed, saute onions in the left over oil until they become translucent. Then add curry leaves, black pepper powder and left over gravy and continue sauteing.
Toss in the fried chickenless pieces and saute. After a few minutes turn off the heat, add cilantro and stir it in.
---
---