Pico de Gallo: Fresh Tomato Salsa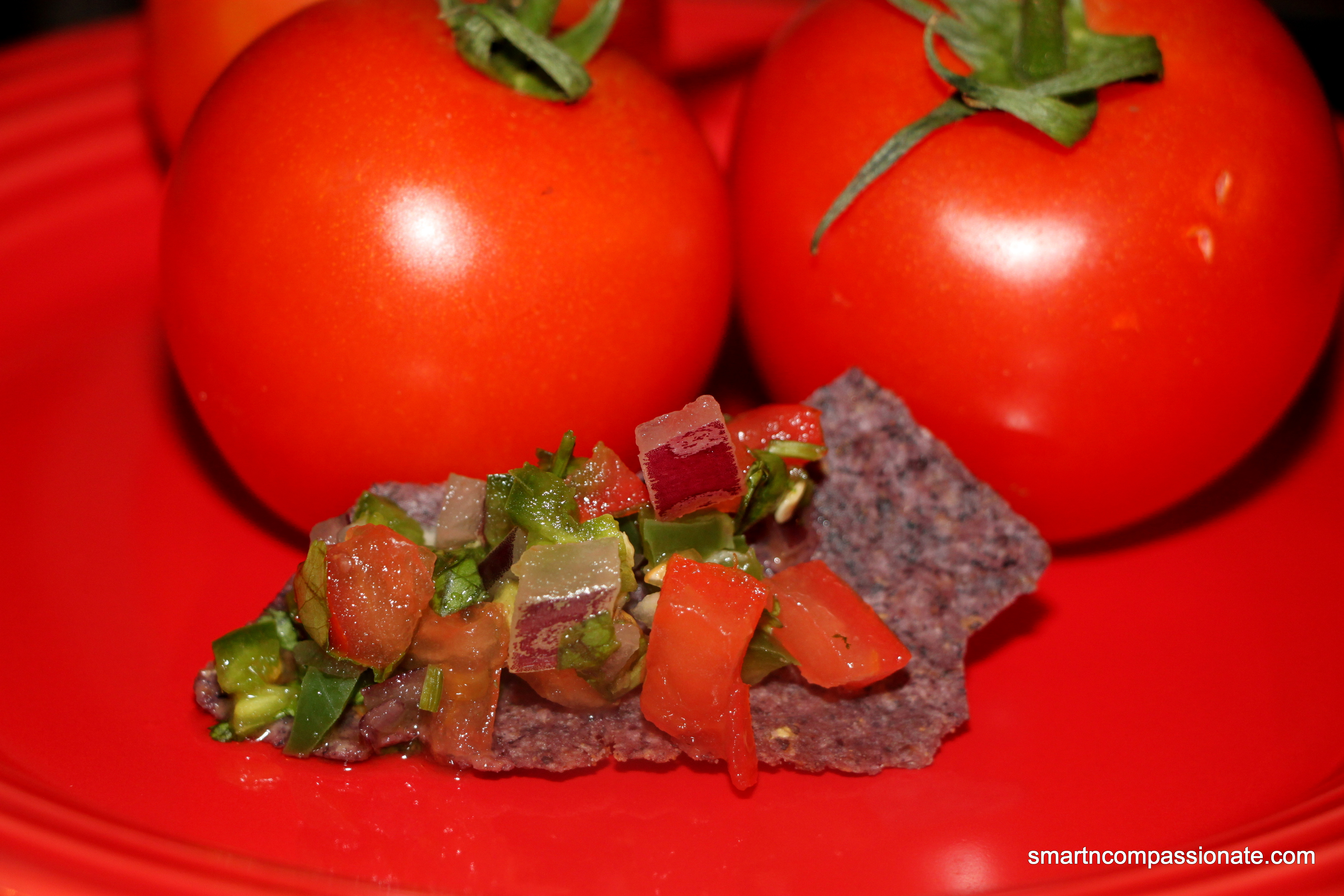 Salsa is extremely versatile, and a must-have in your refrigerator at all times! It's a boon when you want to throw together something in a jiffy. You can add it to soups, sandwiches, salads, burritos, tofu scramble, dip, marinade, and many more.
Ingredients
3 large diced tomatoes
1 diced medium sized onion
1/4 bunch of cilantro (use more or less depending on your taste)
2 jalapenos (or more if you prefer it hotter)
1/2 teaspoon of minced garlic
juice of half a lemon or to taste
Sea salt to taste
Directions
Dice tomatoes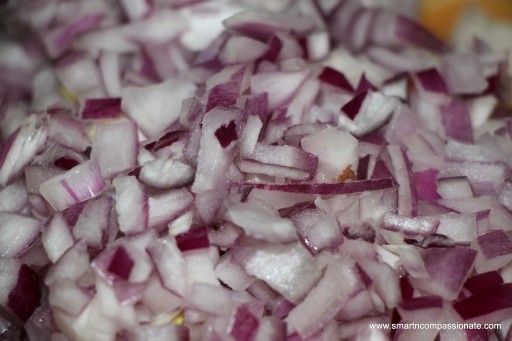 Dice onions.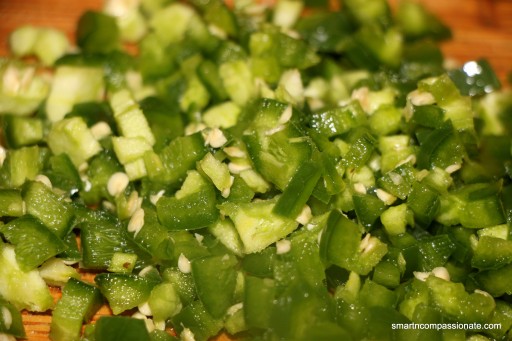 Dice jalapenos.
Mince garlic.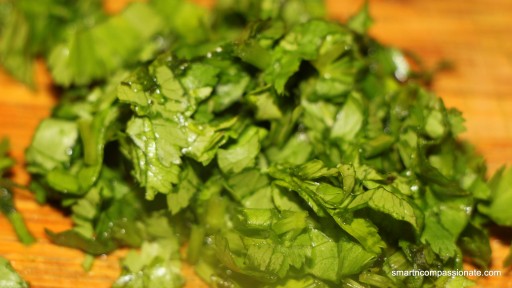 Chop cilantro.

Put ingredients in a bowl.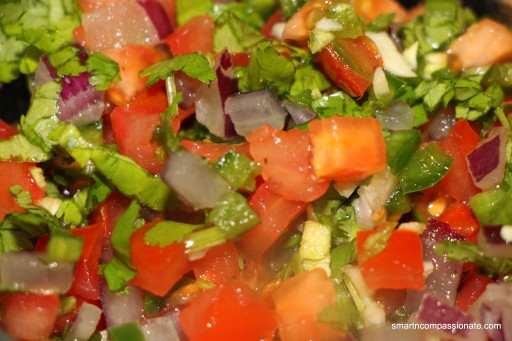 Mix it together and enjoy. The lemon juice, garlic, and sea salt are natural preservatives. If you don't feel like chopping or prefer a smoother salsa, just throw all the ingredients in a blender and pulse!
---
---