Easy Kale and Coconut Stir Fry (Thoran)
Thoran is a daily staple at most homes in Kerala. It is a vegetable stir fry with grated coconut and delicately spiced with cumin, turmeric, mustard, chilies, and curry leaves. It is typically served with steamed rice.
Ingredients
2 cups kale, finely chopped
4 tbsp coconut, grated, fresh or frozen
10 shallots/small red onions, sliced, fresh or frozen (optional)
2 cloves of garlic, finely chopped or crushed
1/2 -1 tsp cumin powder
1/4 tsp turmeric powder
2 green chilies, finely chopped
1 tsp black mustard seeds
1 tsp urad dal/split vigna mungo (optional)
1-2 red chilies
15 curry leaves
salt to taste
1 tbsp coconut oil
Directions

Finely chop kale.
Grate fresh coconut or thaw out frozen grated coconut.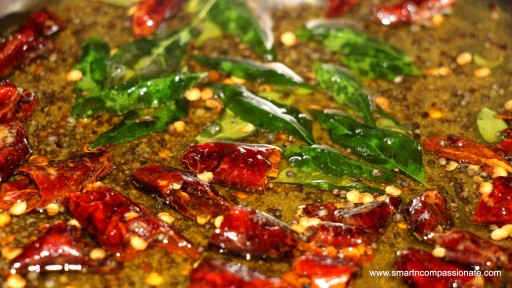 Heat coconut oil and add mustard seeds, followed by urad dal, red chilies, and curry leaves. When the urad dal turns a nice golden brown, add shallots, green chilies, and garlic, and saute for a few seconds.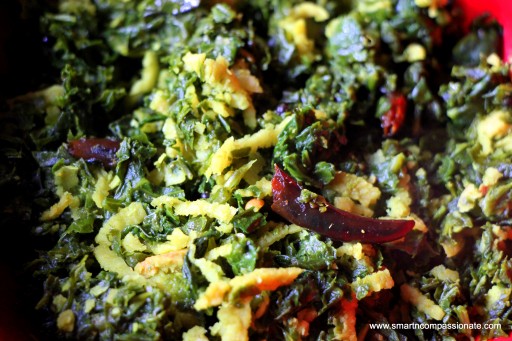 Now add kale, grated coconut, cumin, and turmeric. To avoid overcooking the kale, saute just for a minute or two until it's about three-fourths cooked. Since the kale is finely chopped, it will cook very quickly and will continue to cook after it's been removed from the heat. Enjoy with steaming hot rice.
---
---