Vegan "Beef" Fry
This is a really easy guilt-free version of the Kerala beef fry. It has zero cholesterol and is significantly lower in fat and calories without causing unnecessary harm or compromising on taste. You can learn more about the perils of consuming red meat here at the Physicians Committee for Responsible Medicine's website. It's a great recipe to try if you are in the process of transitioning to a plant-based diet or if you are plant-based curious. Don't be afraid to play with the spices to suit your mood.
Ingredients
1 lb or around 450gm(16oz) Verisoy Vegan Beef Chunks, Gardein Beefless Tips or Beyond Meat Chicken Strips, Delight Soy Nuggets or Patties or soya chunks, tofu or tempeh
3 tbs coriander powder
2 – 3 tbs chili powder (cayenne)
1 tsp cumin
1 tsp garam masala
1 tsp turmeric powder
1 tbs vinegar
1 inch piece ginger, crushed or grated (optional)
1 sprig of fresh curry leaves (optional)
3 – 5 tbs coconut oil
Directions
I used Verisoy Vegan Beef Chunks and it's currently my favorite beef substitute in terms of texture and flavor.
I like to cut them into smaller pieces but that's entirely up to you.
Add all ingredients except for the oil and curry leaves into a pot and add enough water to cover the pieces.
Cook until the gravy is thick and starts to coat the pieces. Now add coconut oil and saute for a few minutes. The general rule of thumb is that the longer you saute the tastier it gets.
Add more oil if it starts sticking to the sides and saute until it reaches your desired consistency. At this point you can mix in some fresh curry leaves if you like.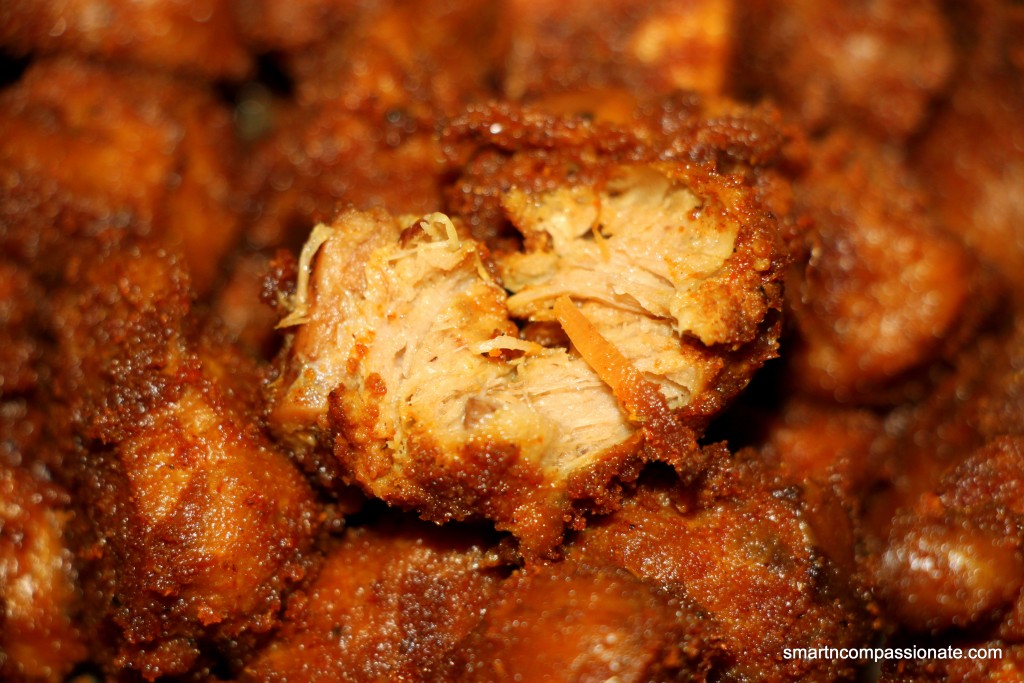 This can be enjoyed with any of the Indian rice dishes, flat breads or as a snack/appetizer
I loved Verisoy's Vegan Beef Chunks so much I tried the exact say recipe with their Vegan Chicken Strips .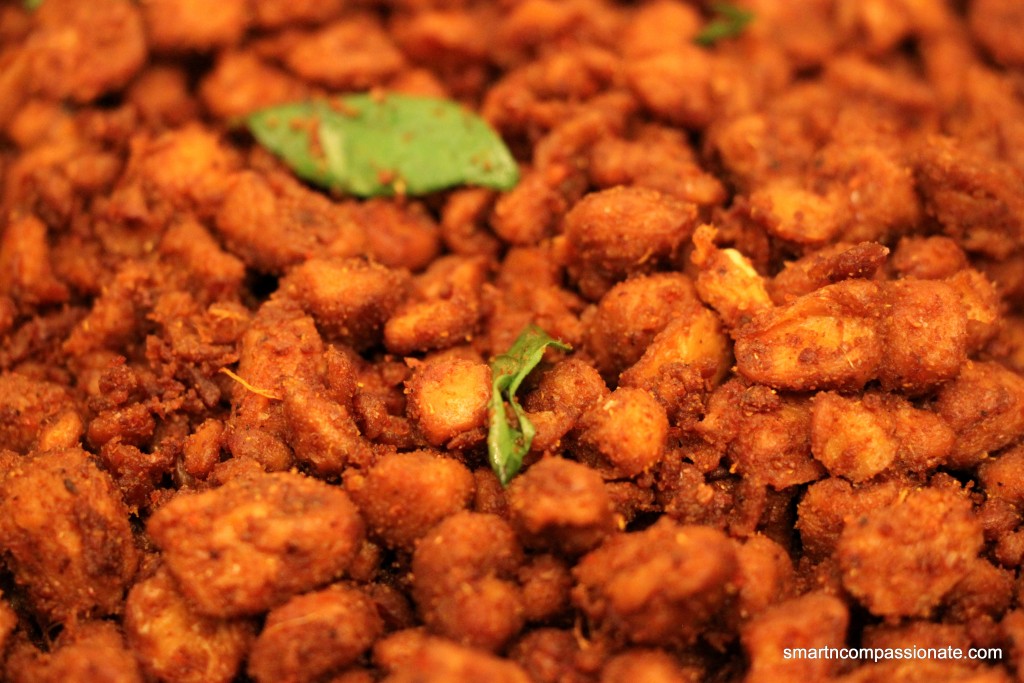 This recipe works really well with soya chunks too. If you have a bit more time to spare you might like this Kerala Chickenless Fry recipe.
---
---