Chia Seed Chocolate Pudding
Chia seeds come from the Salvia hispanica plant, which belongs to the mint family and is native to Central America. Among the Aztecs, it was considered a dietary staple as well as a valuable currency.
 Don't let its size fool you; it packs quite a bit of nutritional punch!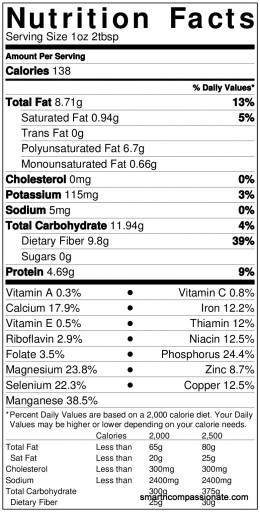 Just  3 tbsp of chia seeds have the same amount of calcium(270mg) and protein(7g) as a cup of whole milk. It is high in antioxidants, with an ORAC(Oxygen radical absorbance capacity) value four times higher than blueberries. It has about eight times more Omega 3 than salmon without mercury, dioxins, PCBs, cholesterol, and saturated fat, to name a few. Other healthy sources of omega-3s include walnuts, soy products, flaxseed oil, and of course, the very source where fish get their omega-3, seaweed.
Chia seeds also have more than three times the iron in spinach, more potassium than bananas, are very high in dietary fiber, and are gluten-free. You can consume them by mixing a spoon or two into your water, juice, smoothie, cereal, oatmeal, or salad dressing. They are also great in baked goods and work really well as a replacement for eggs and oil. Here is a really easy recipe that is sure to satiate your palate and nourish your body.
Chocolate Chia Seed Pudding – Gluten-free and Vegan
1 1/4 cups unsweetened non-dairy milk
1/4 cup chia seeds
3 tablespoons raw cacao powder
10 dates or to taste
Dash of pink Himalayan sea salt
A small handful of hazelnuts (optional)
Dark chocolate shavings for garnish
Directions
Add all ingredients besides the chia seeds and dark chocolate to a blender. Alternatively, you can blend all the ingredients, including the chia seeds, for a smooth texture. 
I used homemade hazelnut milk; you can find the recipe here.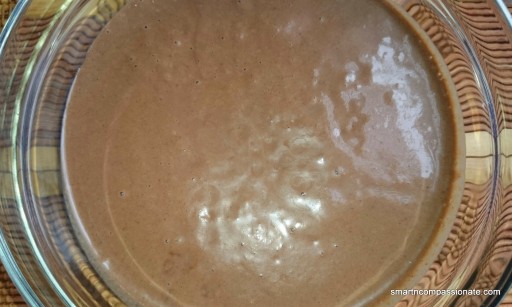 Blend on high until it's smooth and creamy.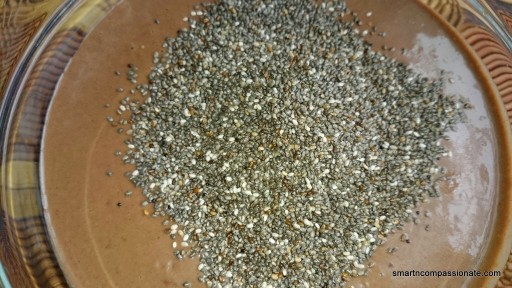 Transfer this chocolaty goodness into a bowl and slowly mix in the chia seeds.
Cover and refrigerate until it's thick like a pudding, about 4 to 8 hrs. You can also spoon it into individual serving dishes and cover them with plastic wrap before refrigerating.
Remember to garnish with dark chocolate shavings before you dig in! Here is a list of vegan chocolates. Personally, I like Earth Circle Organics the most.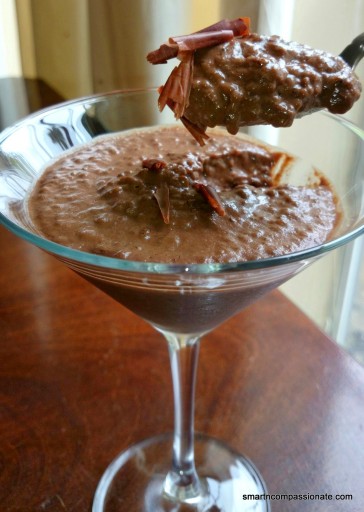 You can also garnish with strawberries, bananas, goji berries, pomegranate seeds, toasted coconut flakes, or nuts.
---
---