Creamy Chocolate Frosting
When I became vegan I thought I'd have to say goodbye to birthday cakes and cakes with frosting in general. But I soon found out that nothing could be further from the truth! This was the first frosting I made after I became vegan and let me tell you this tastes every bit like the nutritionally deficient non-vegan frosting we've all come to know and love. By no means is any frosting a healthy choice and it really should be avoided at all costs.
That being said, you can say that this one is marginally better than the traditional frosting because it has absolutely no cholesterol and is relatively much lower in total fat (more polyunsaturated fat and less saturated fat). Also, I use raw cacao powder instead of cocoa powder to increase the nutrient density. I'll delve into the difference between those two in another post, but for now lets just say that all those studies we hear about that extol the health benefits of "chocolate" are in fact referring to raw cacao. 

Ingredients
1 cup non-dairy butter
2 cups powdered cane sugar or coconut sugar
3 tbs raw cacao powder
2 tsp vanilla
2 tsp soy creamer
Directions
1. In a large bowl whip vegan butter with an electric blender until it's smooth and creamy. I always use Earth Balance Organic Whipped or Earth Balance Vegan Buttery Sticks and they taste great.
2.  If you are using coconut sugar, grind it to a fine powder using a coffee grinder. If you're going for the traditional taste stick to the powdered cane sugar.
3. Add powdered sugar, raw cacao powder, vanilla and soy creamer to the whipped vegan butter.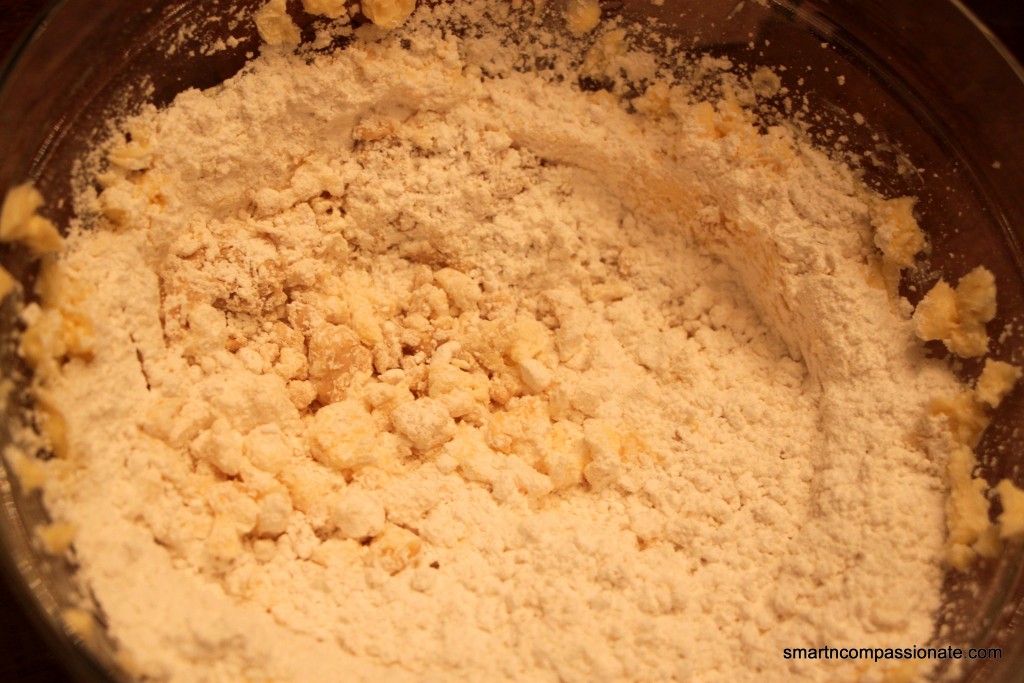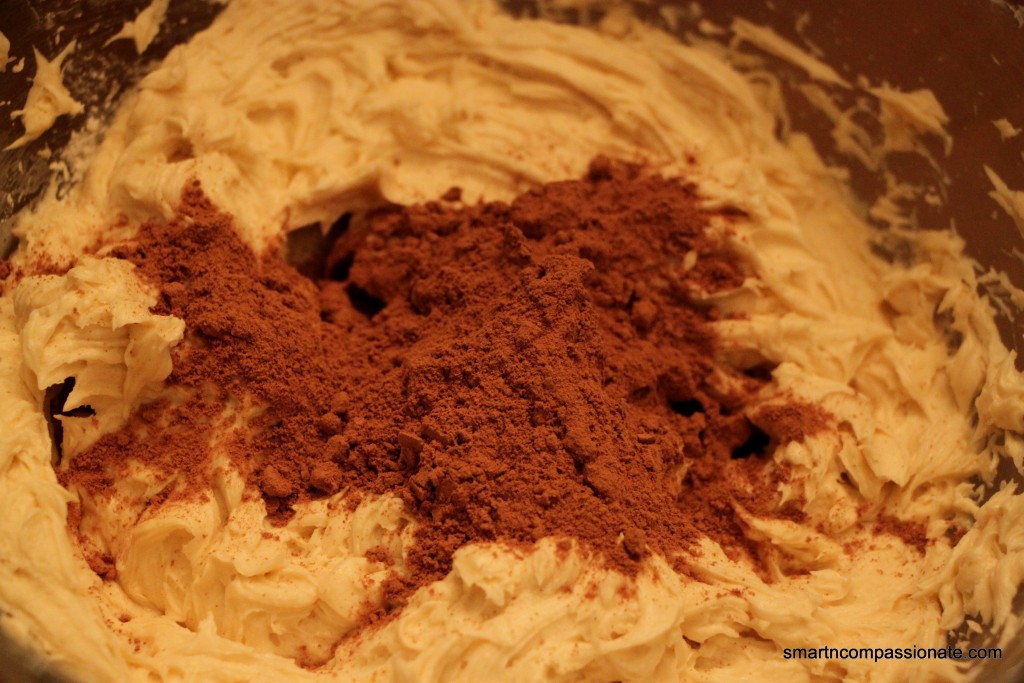 4. Blend on high for about 3 mins until frosting is fluffy. Add more creamer if frosting is too dry.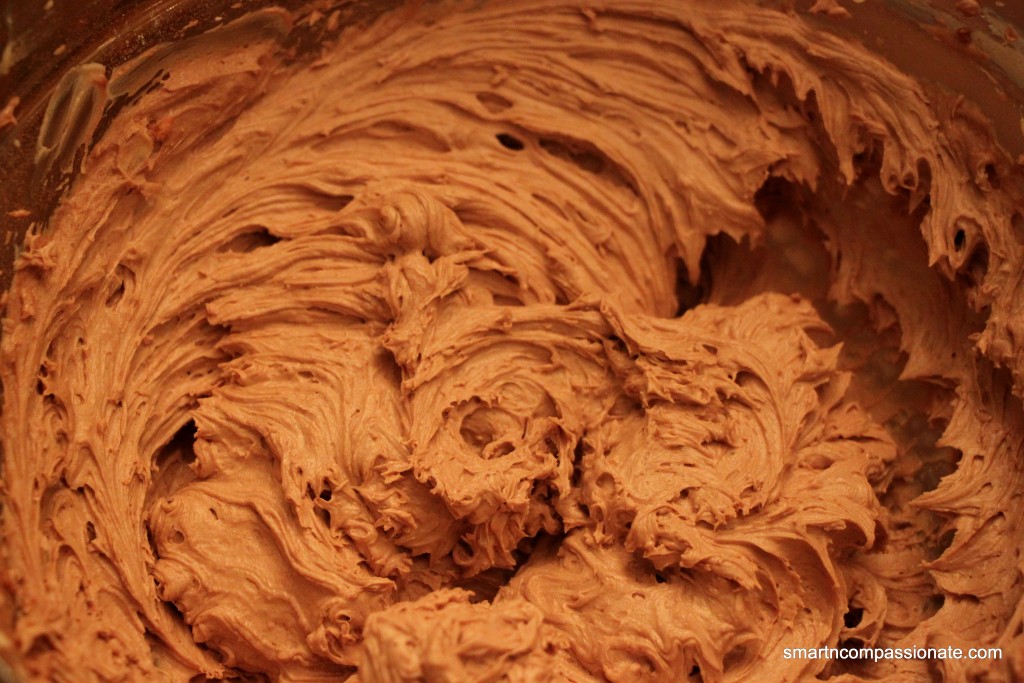 5. You can use it right away or store it in an airtight container for future use.
---
---